We are living in a very busy and stressful world, and even if you don't feel that stress is part of your life, you may not be aware of it.
Thus, we shouldn't forget that our body is a temple and this temple should be dominated by peace, tranquillity and health. For this, we need to recover and relax, and one of the best ways to do so is by choosing Romania Spa, health and beauty treatments.
Why Romania Spa?
Romania is one the countries with the most attractive offer in spa breaks, health and beauty treatments, especially in Bucharest. A quick online search will show numerous opportunities, but if you want to experience luxury SPA and beauty treatments, you should get in touch with LuxeRomania. Luxe is the perfect choice because we can take care of your body and help you make peace with your soul!
Now, whether you're looking for traditional thermal treatments,  or you're mostly leaning towards modern beauty treatments or Zen therapies, LuxeRomania is ready to offer you exactly the experience  you desire in Romania Spa.
Romania Spa Luxe Partners
We have as partners the most luxurious SPA salons and beauty centres in Romania, namely Therme, Orhideea Spa, Thaico SPA.
Not only the largest Spa in Bucharest and even in Eastern Europe, Therme also implements a modern concept of wellness. The entire philosophy of Therme is based on values like healthy living, respect for nature and high standards of the services.
This wellness centre is a mix of nature and spa therapies. The entire range of therapies and treatments occurs in the middle of the largest botanical garden in Romania, having more than 800,000 plants.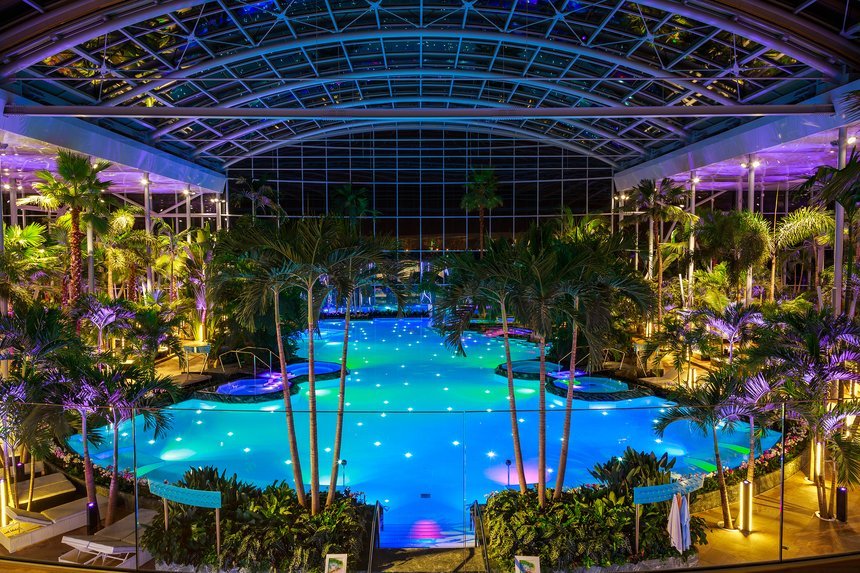 Wellness therapies and treatments available at Therme Bucharest include hydro massage, infra-red beds, wet saunas, massage, themed saunas and calla shower. Besides these wellness opportunities, there are many relaxation options, such as pool bar, salt library, tropical garden or Galaxy beach. The entire architecture and design in Therme Bucharest will help you to relax and regain your entire body vitality. Therme Spa includes also fun and dining areas.
Book your spa stay right now!
Numerous spa specialists have implemented here different spa therapies such as relaxing massages, health & refreshing therapies, dermatological and cosmetic facial treatments, therapeutic massages and body treatments. Besides these spa therapies, at Orhideea Spa you can discover different programs focused on nutrition and lifestyle.
A spa centre that offers authentic rituals of spa therapies performed by Asian therapists.
The services available here include spa therapies, spa massages (classic or Asian) and facial treatments. Among the spa therapies available, we can mention organic wraps, massage in the salt room, oriental ceremonies and slimming therapies.
For those who would like to organize an event here, spa events are available for ladies and little ladies.
Make a reservation for this service
Choose Romania Spa for your Bachelorette Party
Romania Spa holidays are a perfect choice for a Bachelorette party. Why? Well, the answer is simple: you get to relax before the wedding, while enjoying a wide range of beauty treatments. This way, you will look your best foryou big day!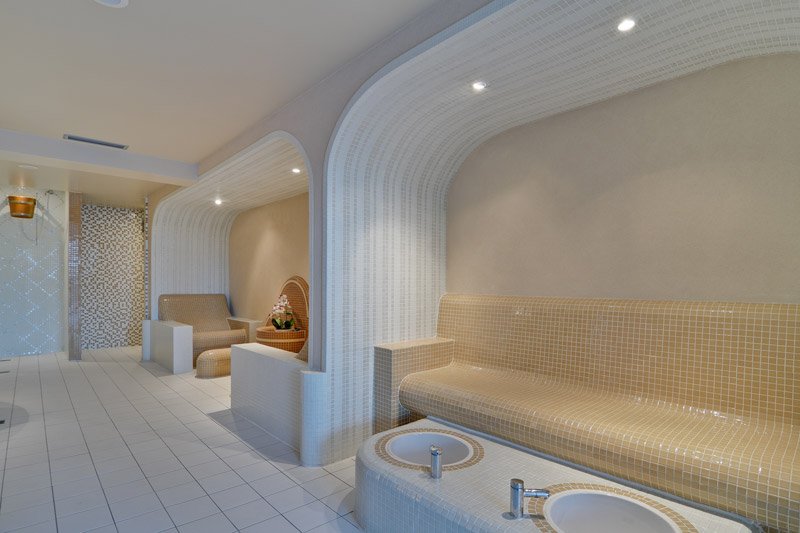 After a Bachelorette party into such a resort, you will be prepared for the unique moment of your life that is your wedding. Moreover, all your guests invited to the Bachelorette party will be excited to benefit from health and beauty treatments, relaxing massage and meditation areas.
When you are looking for the best offer in spa resorts and health and beauty centres, you should trust LuxeRomania. With Luxe you will have an unforgettable Bachelorette party!
Spa retreat Romania may be exactly what you need in order to feel good, comfortable and healthy in your body. Whether you wish to regain your vitality, to help your beauty shine or to enjoy a private party, Romania spa resorts can be a fantastic option.
So don't waste your precious time searching for the best resort; LuxeRomania is here to do this for you! With Luxe, you will discover the most amazing and sumptuous spa resorts in interesting cities starting with Bucharest. Luxury Spa stays will help anyone to forget about daily issues, stress and routine.
What are you waiting for to book your stay in a spa resort?
Make a reservation for this service